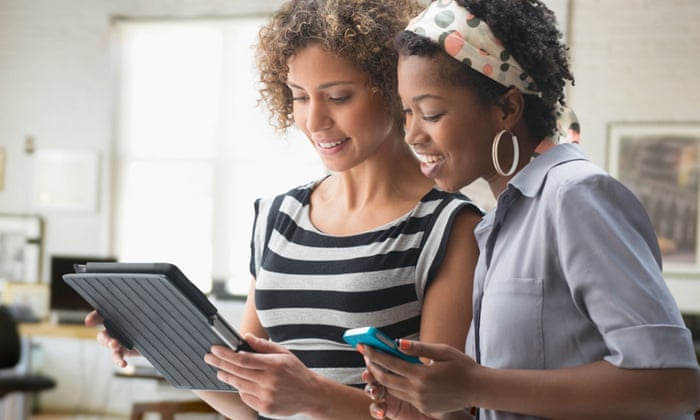 After years of high unemployment levels – which fell in September, according to government data released Friday – it may come as a surprise to hear there might still be a talent shortage. Corporate leaders claim that throughout the global recession and recovery, the shortage of employees in science, technology, engineering and mathematics, also known as Stem, has never disappeared, and – in fact – the gap is growing.
Technology is one of the fastest-growing sectors of the US economy. While the Bureau of Labor Statistics predicts that 1.4m tech jobs will be waiting for Stem graduates by 2020, The National Assessment of Educational Progress predicts a shortfall of nearly 1m vacancies, or 70%, based on the scant number of students majoring in Stem subjects.
"There's a huge talent pipeline problem," says Van Jones, the former special advisor for green jobs to the Obama administration. "It's across IT, Silicon Valley, and yes, cleantech."
In July, he launched #YesWeCode with Cheryl Contee, the CEO of media consultancy Fission Strategy, to try to attract underprivileged youth to these professions. The mission of #YesWeCode is to create a "learn-to-earn" pipeline of 100,000children, arming them with the tools of coding, and implicitly, an analytical skillset for Stem.

The program is based partly on the idea is that the quickest path to closing the gap is bringing in greater numbers of women and minorities, who are vastly underrepresented in tech. Earlier this summer, Silicon Valley had a "come to Jesus" moment, with Google, Facebook, Apple andYahoo all sharing dismal numbers on workforce diversity. "There's no talent shortage. There's an opportunity shortage," Reverend Jesse Jackson told USA Today in August.
Code2040, a nonprofit that seeks to place promising black and Latino students at technology companies, recently created an infographic reflecting the lack of diversity in Silicon Valley. Its founder, Laura Powers, says transparency is an important first step. "It's great to see these companies contributing some data with their own employment numbers," she says. "Maybe greentech should follow suit."

The cleantech industry doesn't seem to be tracking – or sharing – its diversity progress yet, with calls to numerous industry groups failing to yield any statistics. Meanwhile, a July report by Dorcheta Taylor, a University of Michigan professor, found that minorities represent a paltry 16% of leadership or staff positions at environmental NGOs, foundations and government agencies, while representing 38% of the overall population.
Do you like this post?